The National Edible Oil Distributors' Association
AGRICULTURAL & HORTICULTURE DEVELOPMENT BOARD (AHDB)
BRITISH RETAIL CONSORTIUM (BRC)
The Agriculture and Horticulture Development Board (AHDB) is a statutory levy board, funded by farmers, growers and others in the supply chain.  AHDB deliver transformational projects to drive productivity and boost farming and supply chain businesses.  AHDB's 4 priorities are Competitiveness: Inspiring British farming and growing to be more competitive and resilient; Productivity: Accelerating innovation and productivity growth through coordinated Research & Development, and Knowledge Exchange; Consumers: Helping the industry understand and deliver what consumers will trust and buy; Thought Leadership: Delivering thought leadership and horizon scanning to keep the industry ahead of the game.
The go-to trade association for all UK retailers, promoting the story of retail, shaping debates and influencing the issues that matter to the industry.  The site provides information on policies and issues, latest news and press releases, facts and figures on shopping in the UK, a relevant links directory and a contacts page.
CHARTERED TRADING STANDARDS INSTITUTE (CTSI)
An independently funded research organisation for the food industry. Helping food and drink businesses succeed through science, technology and information services.

The Chartered Trading Standards Institute (CTSI) is a not-for-profit membership organisation founded in 1881 to support and represent trading standards professionals in the UK and abroad. Sustainable excellence in local trading standards services and the continued development of trading standards professionals are at the heart of the organisation's ethos.
CODEX ALIMENTARIUS COMMISSION (CAC)
Chester Zoo has galvanised more than 50 organisations in Chester to revolutionise their supply chains and commit to sourcing palm oil – a vegetable oil used in thousands of household products from food items to cleaning materials and cosmetics – from entirely sustainable sources.
The Codex Alimentarius Commission was created in 1963 by FAO and WHO to develop food standards, guidelines and related texts such as codes of practice under the Joint FAO/WHO Food Standards Programme. The main purposes of this Programme are protecting health of the consumers and ensuring fair trade practices in the food trade, and promoting coordination of all food standards work undertaken by international governmental and non-governmental organisations.
DEPARTMENT FOR THE ENVIRONMENT, FOOD AND RURAL AFFAIRS (DEFRA)
DEPARTMENT OF HEALTH (DOH)
Defra (the Department for Environment, Food and Rural Affairs) is the UK government department responsible for safeguarding our natural environment, supporting our world-leading food and farming industry, and sustaining a thriving rural economy. Their broad remit means they play a major role in people's day-to-day life, from the food they eat, and the air they breathe, to the water they drink.
The Department of Health is responsible for leading the nation's health and social care to help people live more independent, healthier lives for longer.
EUROPA - THE SITE OF THE EUROPEAN UNION (EU)
A public organisation aimed at creating better places for people and wildlife, and supporting sustainable development.  The Environment Agency in England is responsible for regulating major industry and waste; treatment of contaminated land; water quality and resources; fisheries; inland river, estuary and harbour navigations; conservation and ecology.  They are also responsible for managing the risk of flooding from main rivers, reservoirs, estuaries and the sea.
European Union website – EUROPA provides access to information published by all EU institutions, agencies and bodies. The site publishes information about EU business such as legislation (including legislation in progress), EU grants and loans, statistics and publications. The site explains the role of the EU and its strategic objectives and provides links to EU institutions.
EUROPEAN FOOD SAFETY AUTHORITY (EFSA)
EFSA is a European agency funded by the European Union that operates independently of the European legislative and executive institutions (Commission, Council, and Parliament) and EU Member States.  It provides independent scientific advice on all matters with a direct or indirect impact on food safety.
Fasfa is the Frozen at Sea Fillets Association, representing trawler owners and distributors of FAS filleted fish from Norway, Iceland, Faroe Islands, Spain, Russia and the UK. Fasfa works to improve the understanding of frozen at sea fish with consumers and trade by promoting environmental, quality and healthy eating messages.
FEDERATION OF OILS SEEDS AND FATS ASSOCIATION (FOSFA)
The Federation of Oils, Seeds and Fats Associations Ltd (FOSFA) is a professional international contract issuing and arbitral body concerned exclusively with the world trade in oilseeds, oils and fats with 1,156 members in 88 countries.
FEDIOL, the EU vegetable oil and protein meal industry association, represents the interests of the European oilseed crushers, vegetable oil refiners and bottlers.
The Fishermen's Mission is the national charity that delivers emergency response and welfare help to active and retired fishermen and their families. They use money generated through fundraising to assist Fishing Families around the UK.   On behalf of the Fishermen's Mission team, and on behalf of all our beneficiaries, thank you from the bottom of our hearts for the funds generated through NEODA's National Fish & Chip day which allow the Fishermen's Mission to continue to provide Welfare and Emergency services to Fishermen and their families.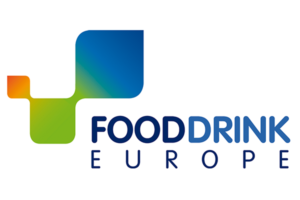 Fooddrinkeurope (formerly known as CIAA) promotes its members' interests in areas such as food safety and science, nutrition and health, consumer trust and choice, competitiveness, and environmental sustainability.  The secretariat, based in Brussels, maintains close contacts with European and international institutions and is a major partner in consultations on all issues affecting Europe's food and drink industry.
FOOD STANDARDS AGENCY (FSA)
LOCAL GOVERNMENT REGULATION
The Food Standards Agency (FSA) is responsible for food safety and food hygiene across the UK. It works with local authorities to enforce food safety regulations.
Local Government Regulation is one of the six bodies that form the Local Government Group overseen by the Local Government Association (LGA). It provides advice and guidance to a number of regulatory services in the United Kingdom. It was originally established in 1978 as Local Authorities Coordination of Trading Standards (LACOTS), supporting and attempting to ensure uniform enforcement by the Local Authority based Trading Standards departments. Since 1991 it has also expanded to cover food safety, gambling, civil registration and a number of other enforcement functions and known as Local Authorities Coordinators of Regulatory Services (LACORS). It was renamed to its current title in July 2010 along with other members of the Local Government Group as part of the latter's 'Getting Closer' initiative.
MARINE STEWARDSHIP COUNCIL (MSC)
MIDLAND SEAFISH INDUSTRY TRAINING ASSOCIATION (MSITA)
The Marine Stewardship Council is an international non-profit organisation. They recognise and reward efforts to protect oceans and safeguard seafood supplies for the future.  Their mission is to use their ecolabel and fishery certification program to contribute to the health of the world's oceans by recognising and rewarding sustainable fishing practices, influencing the choices people make when buying seafood and working with our partners to transform the seafood market to a sustainable basis. Any fish bearing the MSC ecolabel can be traced back to an independently certified sustainable fishery. By getting MSC certified you are offering your customers seafood certified sustainable fish with the distinctive blue ecolabel and will be helping to transform the global seafood market to a sustainable basis.
The Midlands Seafish Industry Training Association is one of 18 Group Training Associations set up by the Sea Fish Industry Authority, in the United Kingdom.  Their remit is to promote the benefits of training and developing staff to achieve their true potential in the fishing, processing/distribution, fish frying and retail sectors of the industry.
NATIONAL FEDERATION OF FISH FRIERS (NFFF)
NATIONAL FISH & CHIP AWARDS
The NFFF is a trade organisation representing the fish and chip industry. First established in 1913, throughout its long history, the NFFF has worked towards protecting and promoting the interests of the UK's fish friers.  The NFFF also run the Fish & Chip Quality Award Scheme which is all about finding those shops throughout the UK that give their customers the BEST QUALITY fish and chips, assessing them against their quality benchmark and rewarding successful applicants who pass the inspection and the taste test, with the 'BIG Q' Quality Award sign.
The National Fish & Chip Awards celebrate the nation's favourite dish and recognise and reward those who are providing us with the best fish and chips across the UK, both in terms of product and customer service. We celebrate excellence and showcase the very best fish and chip businesses across the country.
ROUNDTABLE ON SUSTAINABLE PALM OIL (RSPO)
ROUND TABLE ON RESPONSIBLE SOY ASSOCIATION (RTRS)
The RSPO is a not-for-profit organisation that unites stakeholders from the 7 sectors of the palm oil industry: oil palm producers, processors or traders, consumer goods manufacturers, retailers, banks/investors, and environmental and social non-governmental organisations (NGOs), to develop and implement global standards for sustainable palm oil.  The RSPO has developed a set of environmental and social criteria which companies must comply with in order to produce Certified Sustainable Palm Oil (CSPO). When they are properly applied, these criteria can help to minimise the negative impact of palm oil cultivation on the environment and communities in palm oil-producing regions.  The RSPO has more than 4,000 members worldwide who represent all links along the palm oil supply chain. They have committed to produce, source and/or use sustainable palm oil certified by the RSPO.
The UK Roundtable on Sustainable Soya was convened for the first time in March 2018.  Efeca provides facilitation and support to the Roundtable, funded by UK government through the Partnerships for Forests programme.  The UK Roundtable on Sustainable Soya brings together significant players in the UK soya market, providing a pre-competitive space for companies and industry associations to work together to achieve a shared goal of a secure, resilient, sustainable supply of soya to the UK, with joint progress monitoring and reporting.
THE SEED CRUSHERS AND OIL PROCESSORS ASSOCIATION (SCOPA)
Seafish is a Non-Departmental Public Body (NDPB) set up by the Fisheries Act 1981 to improve efficiency and raise standards across the seafood industry. They are funded by a levy on the first sale of seafood products in the UK, including imported seafood. Their mission is to support a profitable, sustainable and socially responsible future for the seafood industry which includes everything – and everyone – from fishermen and processors through to importers, retailers and food service providers.
The Seed Crushers and Oil Processors Association (SCOPA) is the trade association for companies engaged in oilseed extraction and oil/fat processing in the United Kingdom.
WORLD HEALTH ORGANISATION (WHO)
WHO works worldwide to promote health, keep the world safe, and serve the vulnerable. Working with 194 Member States, across six regions, and from more than 150 offices, WHO staff are united in a shared commitment to achieve better health for everyone, everywhere.
WWF is the world's leading independent conservation organisation. Their mission is to create a world where people and wildlife can thrive together and are finding ways to help transform the future for the world's wildlife, rivers, forests and seas; pushing for a reduction in carbon emissions that will avoid catastrophic climate change; and pressing for measures to help people live sustainably, within the means of our one planet.